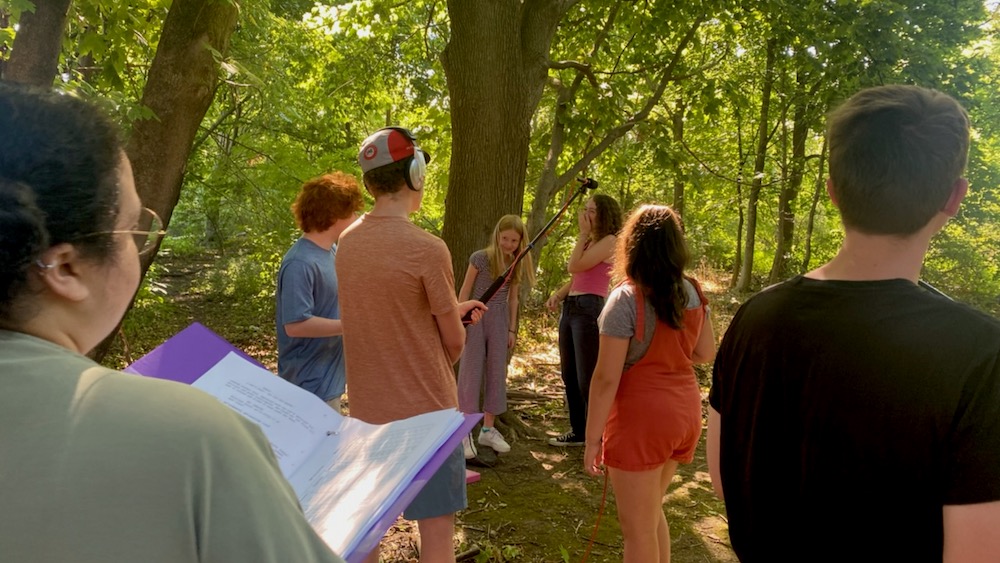 Reading, MA — Join us Sunday, August 21, at RCTV Studios for the premiere of "A Moosterious Summer"!
For three weeks, the students of RCTV's summer Screen Play workshop have been working hard to adapt an original screenplay into a feature-length movie. Students in the program either worked as actors or crew and helped to develop this creative project into a mystery like no other mystery! Watch as brothers Chris and Johnny, sisters Lisa and Quinn, and their new friend Jacob help summer program counselor Albert find the missing Burrow's College Moose.
Who is behind this thievery? Will rival program counselor George get in their way as they trace the ancestry of the moose? You'll have to come to find out!!
Doors open at RCTV Studios at 557 Main Street, Reading, at 3:30pm. The movie will begin at 4:00pm. Admission is free of charge, reservations are suggested but not required by Saturday, August 20 to angela@rctv.org.